BATESFORD Cemetery, Victoria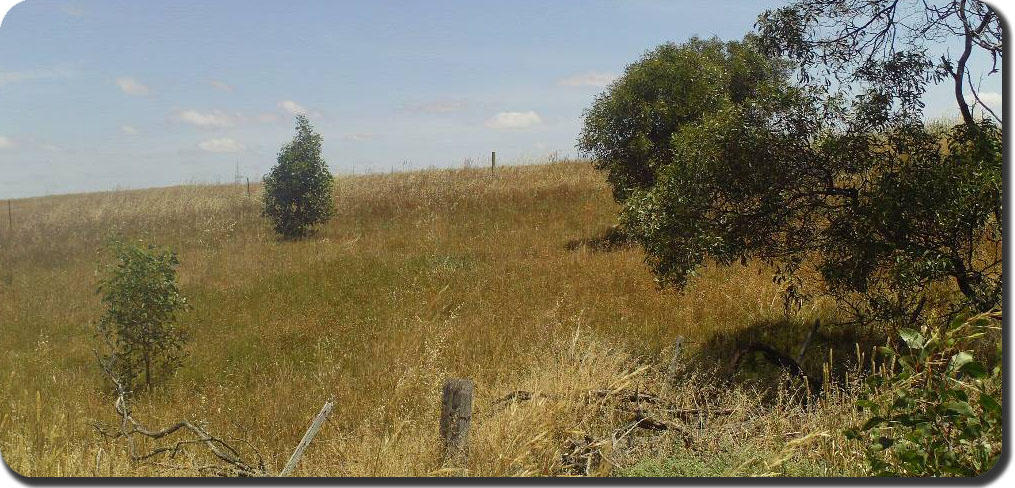 There are NO headstones in this cemetery and below is a list of known burials which occurred between 1860 and 1883, sadly most are for children.
Mark Batty is leading a campaign to locate the exact location of the graves and do some restoration work.
So if you know of any other burials or connect to any of the people listed below Mark would be delighted to hear from you

.
ALLAN William

Birth Date:

abt 1859

Birth Place:

Viaduct

Date of Death:

2 February 1864

Age:

4 years 6 months

Place of Death:

Viaduct

Cause of Death:

Accidental drowning in a waterhole

Place of Burial:

Cemetery Moorabool Viaduct

Father:

John ALLEN

Mother:

Charlotte HUNT

Notes:

Inquest Ref No. 48

ANDERSON Jane

Birth Date:

abt 1834

Birth Place:

Edinburgh, Scotland

Date of Death:

23 July 1874

Age:

40 years

Place of Death:

Batesford

Cause of Death:

Puerperal Peritonitis

Place of Burial:

Batesford Cemetery

Father:

Unknown ROBERTS

Mother:

Unknown

Spouse:

Charles Henry ANDERSON

Notes:

Inquest Ref No. 226
Son Henry Charles Anderson born 1874 aged 8 days when his mother died

DARDEL Alice Elizabeth

Birth Date:

1864

Birth Place:

Batesford

Date of Death:

23 July 1864

Age:

2 weeks

Place of Death:

Batesford

Cause of Death:

Place of Burial:

Batesford, Cemetery

Father:

James Henry DARDEL

Mother:

Mary BURROWS

Notes:

Half sister to Emile Albert Dardel
DARDEL Emile Albert

Birth Date:

1876

Birth Place:

Batesford

Date of Death:

14 May 1876

Age:

18 weeks

Place of Death:

Batesford

Cause of Death:

Place of Burial:

Batesford Cemetery

Father:

James Henry Dardel

Mother:

Marguerite Dorothea Weitnauer

Notes:

Half brother to Alice Elizabeth Dardel
DAWSON Unnamed Male

Birth Date:

1863

Birth Place:

Batesford

Date of Death:

20 July 1863

Age:

20 hours

Place of Death:

Batesford

Cause of Death:

Place of Burial:

Batesford Cemetery

Father:

Francis William DAWSON

Mother:

Louis Stuart CORRY
DESSAULES Alfred

Birth Date:

abt 1855

Birth Place:

Neuchatel, Switzerland

Date of Death:

26 February 1882

Age:

27 years

Place of Death:

Batesford

Cause of Death:

Accidentally drowned when bathing

Place of Burial:

Batesford Cemetery

Father:

Unknown

Mother:

Unknown

Notes:

Inquest Ref No. 246


HIND Mary Georgina

Birth Date:

1860

Birth Place:

Geelong

Date of Death:

11 May 1862

Age:

21 months

Place of Death:

Batesford

Cause of Death:

Scarlet Fever

Place of Burial:

Batesford Cemetery

Father:

John HIND

Mother:

Honora MURPHY
KENDALL Unnamed female

Birth Date:

1865

Birth Place:

Batesford

Date of Death:

18 December 1865

Age:

1 day

Place of Death:

Batesford

Cause of Death:

Place of Burial:

Batesford Cemetery

Father:

James KENDALL

Mother:

Eliza HOLLIS
KENNEDY Elizabeth

Birth Date:

27 January 1876

Birth Place:

Moorabool Viaduct

Date of Death:

27 January 1876

Age:

15 minutes

Place of Death:

27 January 1876

Cause of Death:

Premature Birth

Place of Burial:

Batesford Cemetery

Father:

James KENNEDY

Mother:

Elizabeth HELMS
KNEEBONE John

Birth Date:

1860

Birth Place:

Viaduct

Date of Death:

5 March 1860

Age:

3 Days

Place of Death:

Viaduct

Cause of Death:

Place of Burial:

Batesford Cemetery

Father:

John KNEEBONE

Mother:

Mary Ann CHAPPLE
KNOX Mary

Birth Date:

1877

Birth Place:

Batesford

Date of Death:

30 April 1877

Age:

20 minutes

Place of Death:

Batesford

Cause of Death:

Place of Burial:

Batesford Cemetery

Father:

Samuel KNOX

Mother:

Clara SMITH

Notes:

Twin to Sarah Jane
KNOX Sarah Jane

Birth Date:

1877

Birth Place:

Batesford

Date of Death:

29 May 1877

Age:

1 month

Place of Death:

Batesford

Cause of Death:

Place of Burial:

Batesford Cemetery

Father:

Samuel KNOX

Mother:

Clara SMITH

Notes:

Twin to Mary
MALCOLM Alexander

Birth Date:

1864

Birth Place:

Batesford

Date of Death:

6 June 1865

Age:

9 months

Place of Death:

Batesford

Cause of Death:

Place of Burial:

Batesford Cemetery

Father:

William MALCOLM

Mother:

Ann BLACK

Notes:

Brother of Elizabeth Alice
MALCOLM Elizabeth Alice

Birth Date:

1866

Birth Place:

Batesford

Date of Death:

Age:

16 months

Place of Death:

Batesford

Cause of Death:

Place of Burial:

Batesford Cemetery

Father:

William MALCOLM

Mother:

Ann BLACK

Notes:

Sister of Alexander
McDONNELL Eliza

Birth Date:

1872

Birth Place:

Ashby, Geelong

Date of Death:

14 June 1872

Age:

21 Days

Place of Death:

Geelong

Cause of Death:

Insufficient Nourishment from poverty from birth, Diarrhoea

Place of Burial:

Batesford Cemetery

Father:

Unknown

Mother:

Margaret Mary McDONNELL
PETTITT Marion

Birth Date:

16 October 1867

Birth Place:

Batesford

Date of Death:

16 October 1867

Age:

1 hour

Place of Death:

Batesford

Cause of Death:

Place of Burial:

Batesford Cemetery

Parents:

Peter PETTITT

Spouse:

Marion WOOD
RIBAUX Sarah

Birth Date:

abt 1825

Birth Place:

London, England

Date of Death:

5 August 1883

Age:

58

Place of Death:

Batesford

Cause of Death:

Cirrhosis of the Liver

Place of Burial:

Batesford Cemetery

Father:

William EBBELS

Mother:

Sarah BAKER

Spouses:

1. George DOUGLAS
2. Aime RIBAUX

Notes:

Children: George William DOUGLAS, Thomas DOUGLAS, Aime RIBAUX
RYNIKER Mary Ellen

Birth Date:

1861

Birth Place:

Viaduct

Date of Death:

9 August 1863

Age:

2 years

Place of Death:

Batesford

Cause of Death:

Place of Burial:

Batesford Cemetery

Father:

Rodolph RYNIKER

Mother:

Ellen KELNON

Notes:

Mothers maiden name has a number of variations: Cullinane at marriage and on births of other children: Coleman, Kelinon and Kelmon
SUMNER Thomas

Birth Date:

1856

Birth Place:

Melbourne

Date of Death:

25 September 1866

Age:

10

Place of Death:

Moorabool River, Viaduct

Cause of Death:

Accidental Drowning

Place of Burial:

Batesford Cemetery

Father:

Robert SUMNER

Mother:

Isabella FAUSET

Notes:

Inquest Ref no. 570
SUTCLIFFE Margaret

Birth Date:

abt 1830

Birth Place:

Cork, Ireland

Date of Death:

17 January 1860

Age:

30

Place of Death:

Viaduct

Cause of Death:

Abscess in Abdomen

Date of Burial:

19 January 1860

Place of Burial:

Batesford

Father:

unknown Freeman

Mother:

Unknown

Spouse:

John SUTCLIFFE