Headstone photographs from Drysdale - United Services Home area, Victoria are available free by e-mailing a request to Carol at

Remember to include the name of the cemetery in your request.

From time to time there may be a delay in sending photos so please check the Cemetery Index for any announcements.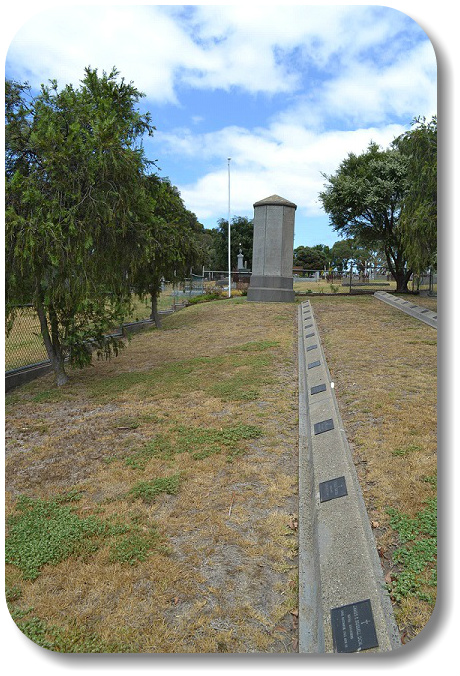 This portion of the cemetery was photographed in February 2019
The list below only refers to plaques within this area of the cemetery cemetery.
There are two photos available for each person - one for the individual plaque and also a close up of the inscription on the monument.
BENSON Matthew
BOWLEY John
BOWTELL Charles
CAMERON Robert
CAMPION John William
COLTHURST William
CONRAN John
CORNISH George
CRISP George
DESMOND Andrew
DOHERTY William
DONOVAN James
GAISFORD Thomas
HART John
HICKS John Alexander
JOHNSON Edward
LAWRENCE Joseph
MORTMER Charles J
McCORMICK Richard
McGINNIES John
O'HARA Thomas
PATTERSON Hugh
PRYER Isaac
RAGLESS Alfred
READ Luke
ROBERTSON Thomas
ROCLIFF William
RUSSELL James Pears
STONER Henry
TRUSS George

For the other areas of the cemetery see: