Headstone photographs - What to expect
Here is a sample of a headstone photograph. Typically each photograph is about 300 - 500 kbytes in size.
Be sure that your mailbox has enough space if you are seeking multiple photographs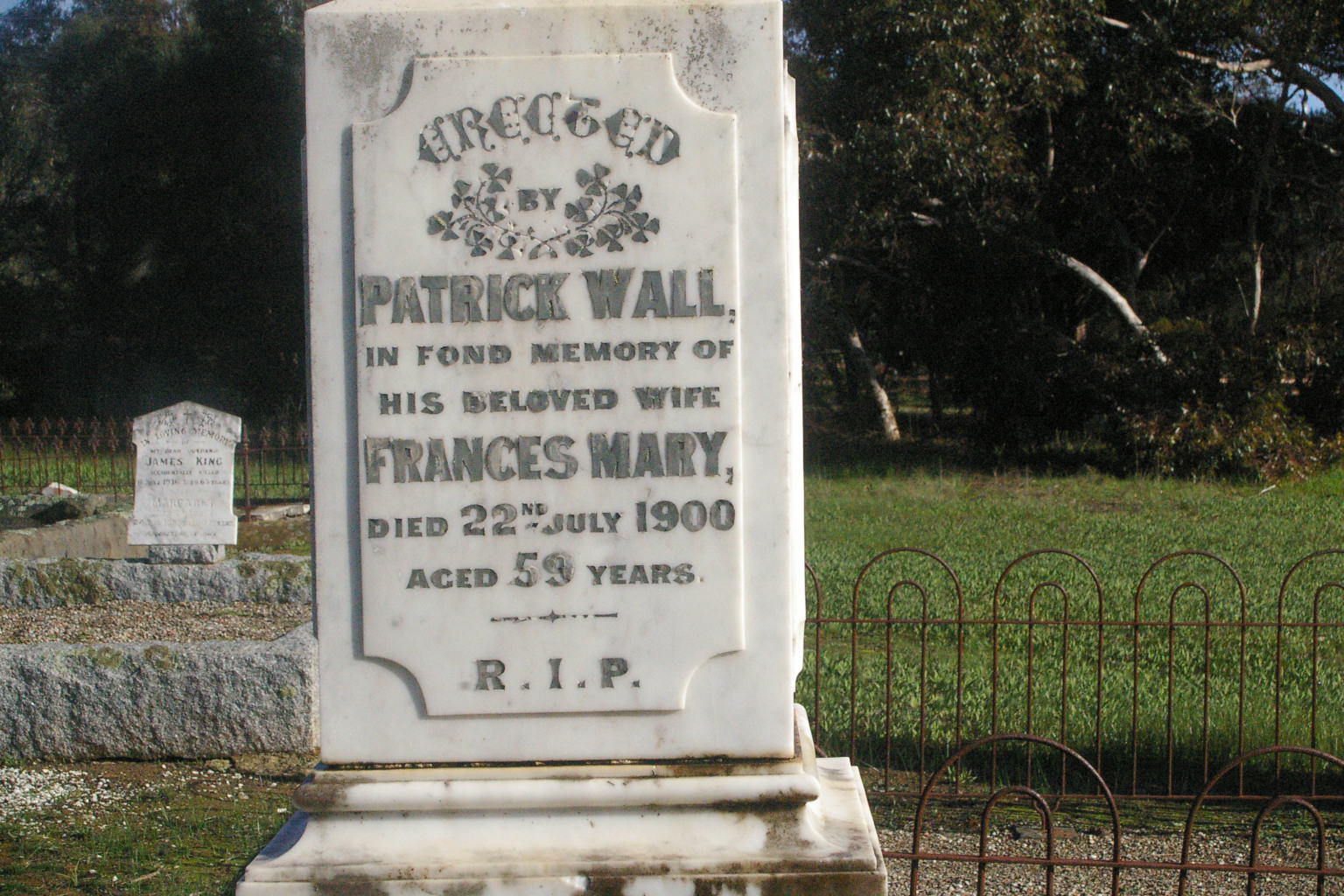 Most headstones are quite legible however some are not.
However deterioration through age, exposure to the elements or poor stone crafting can lead to headstones that are more difficult to read like the one below.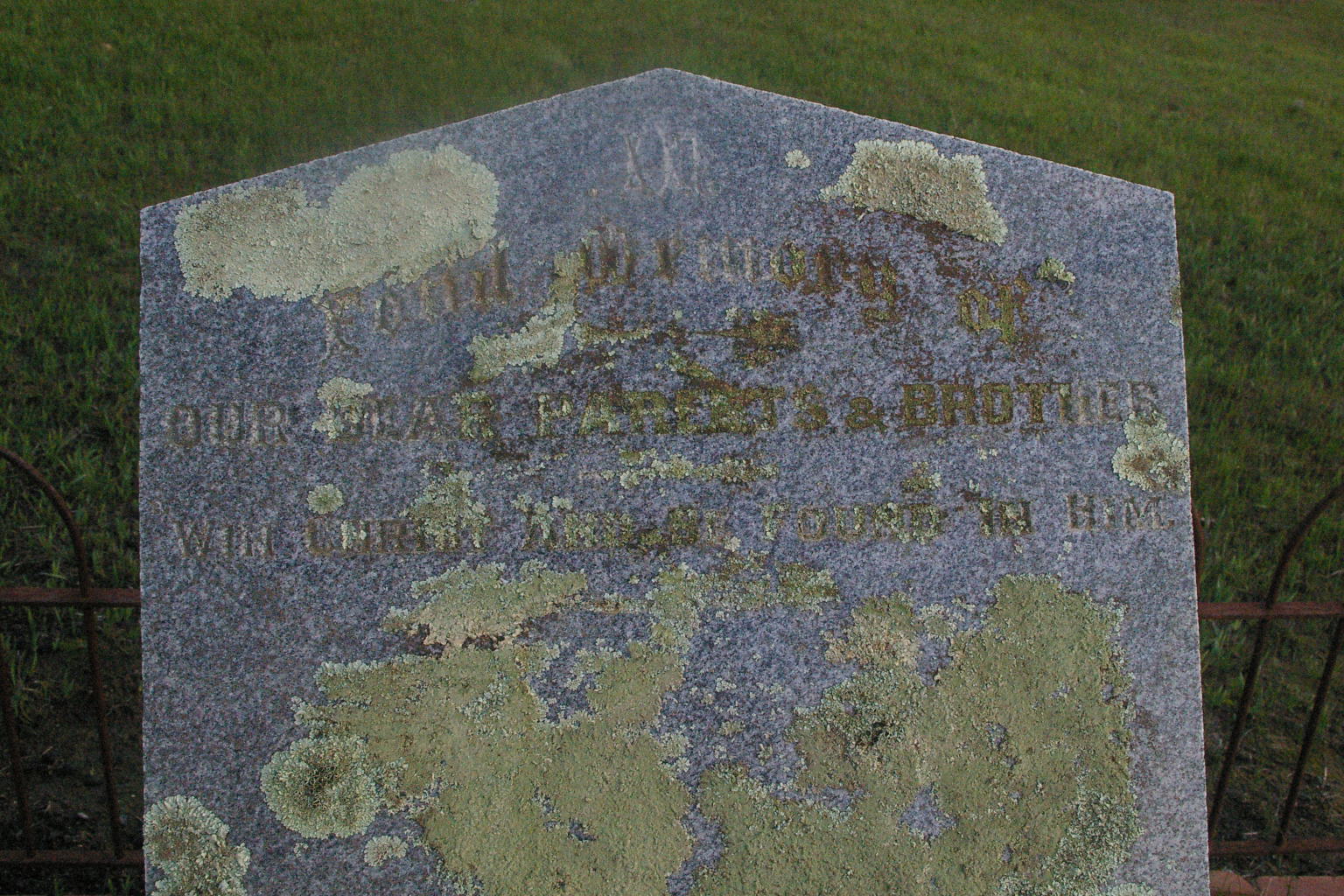 Back to