From Pughole to Pasture
---
William John Applebee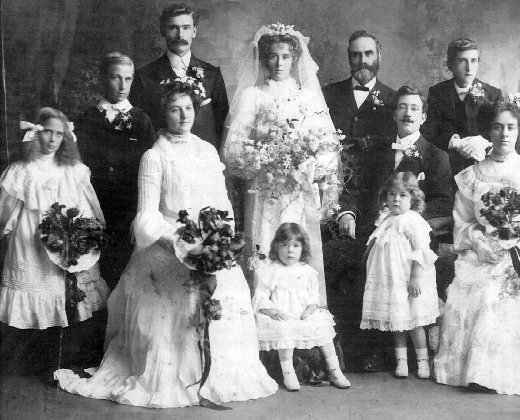 William Applebee married twice.
His first marriage to Mary Ann Denny ended after 13 months with her death and he also lost the daughter ( Edith Alice) of this union at the age of 6.
The second marriage to Susan McGuinness went without incident and 6 children were born from the union.
Shown above at Muriels Wedding is William John and four of these Children: Muriel (Bride), William John himself (behind and to right), William Ira (to right of and next to his father) and Ivy and Arthur (on far left).
---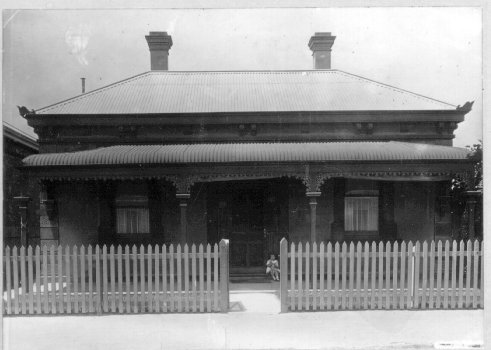 William John and Susan McGuinness lived in this home in Gibson Street, Bowden. It was built on the former site of his fathers Brick Kiln, as was the house to the left which is still standing today.
---