Old Stansbury Cemetery Index
Yorke Peninsula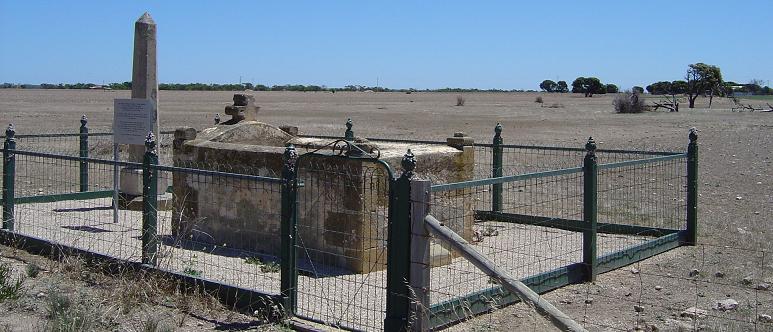 Very little remains of the Old Stansbury Cemetery. The site was used from 1873 until about 1895, during which up to 50 burials took place.
The large stone grave marks the final resting place for
Marie Elizabeth Louise ALTMANN (nee Seelander)
wife of Johan Wilhelm ALTMANN who died 16th October 1874.
The tall pointed memorial is in memory of
Helen PAGE
who died 5th August 1876


cemeteryphoto@hotmail.com