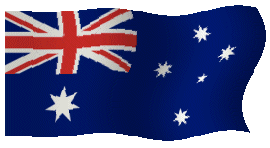 The Family Tree of the

Hamilton & McCall

Families

As well as many of the family connections from around the Goulburn, Crookwell, Gunning, Boorowa, Cooma, Yass, Queanbeyan and Braidwood and surrounding districts of N.S.W., Australia

Welcome to our site! We live in

Canberra

, the capital city of

Australia

.




We have enjoyed creating these pages, hope you find them of some interest.




I do not claim this work to be all my own, far from it. These pages are displayed here to help others and to make connections. I would like to thank the many other researchers that have exchanged information over the years. They have been credited in the source details of my research.




I have removed any details of the living from this site, but their existence is indicated. If you would like this information, you will need to contact me to discuss further. Please let me know if I have someone marked incorrectly as well and a correction will be made ASAP.




---



Current Projects - Still working on Yass Cemetery, big job.

I would like to acknowledge some of the following sources for their help and information:
Mark A. Grady, author of the book - "Dwellers by Stone, the Hone Family of Binda NSW 1854-1995" ISBN: 0 646 26248 3

Robert Eldridge, for extensive help and resources on the Eldridge Families in Australia - Home Page

Obituaries, Deaths, Inquests Pre 1901 Crookwell District - Produced by the Crookwell and District Historical Society ISBN: 0-9587114-3-7

Pioneer Register of Goulburn & District 1861-1901 -

Complied by the Goulburn District Family History Society Inc. ISBN: 0-646-29666-3

Descendants of Goulburn & District Pioneers -

Complied by the Goulburn District Family History Society Inc. ISBN: 1-875366-07-5

"Frail Children of the Dust" and " Since Reunion" both books by Kenneth C. McRae - ISBN 0-646-30983-8

"Burials in County of Argyle NSW 1856-1918" - Complied by the Goulburn District Family History Society Inc. ISBN: 1-875366-04-0

As well as the many researchers that I have exchanged information with over the years.
To correct, add or to exchange information, please drop me a note:
Email - warwick dot mccall at gmail dot com
(manually correct)
and please put in the subject line "Family Tree" or such,
to help with SPAM and JUNK detection.
Please do not link to individual pages, as they change with every update,
link to the surname page is best.
Always under construction
Last updated - 1st July 2022


---
These pages were produced by P.Applebee ©2004